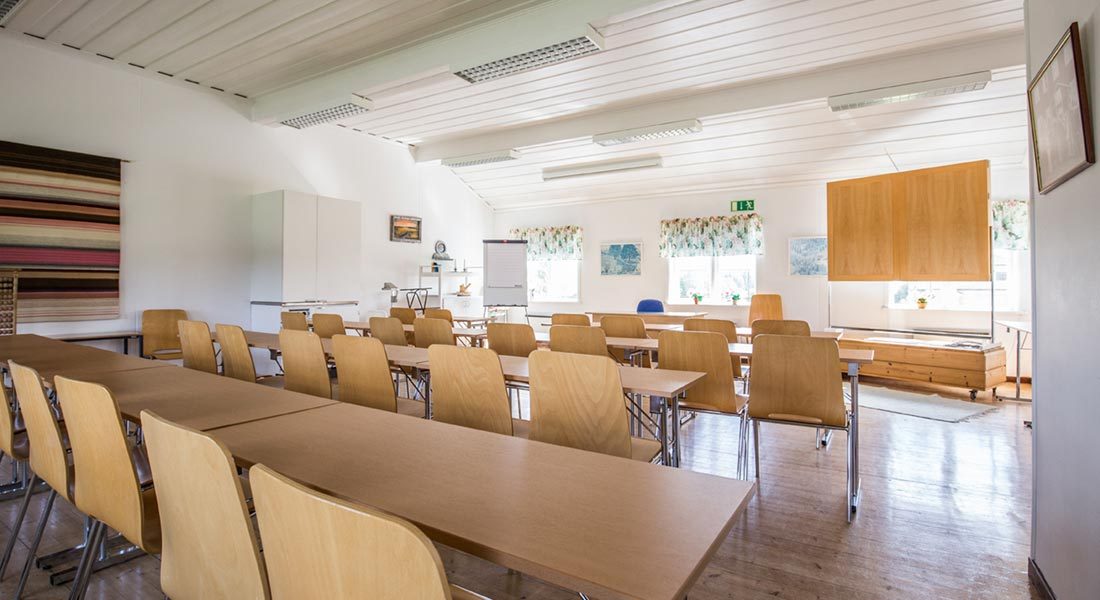 Conference room that seats 40 people, fully equipped, free wi-fi. Photo: Linnéa Isaksson.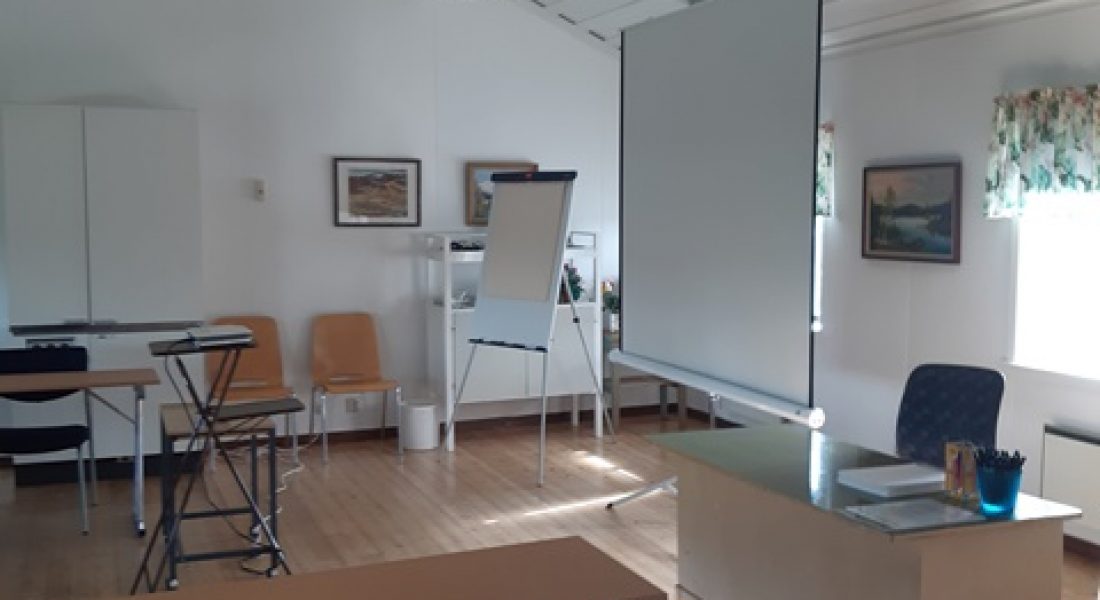 Conference room with arctic light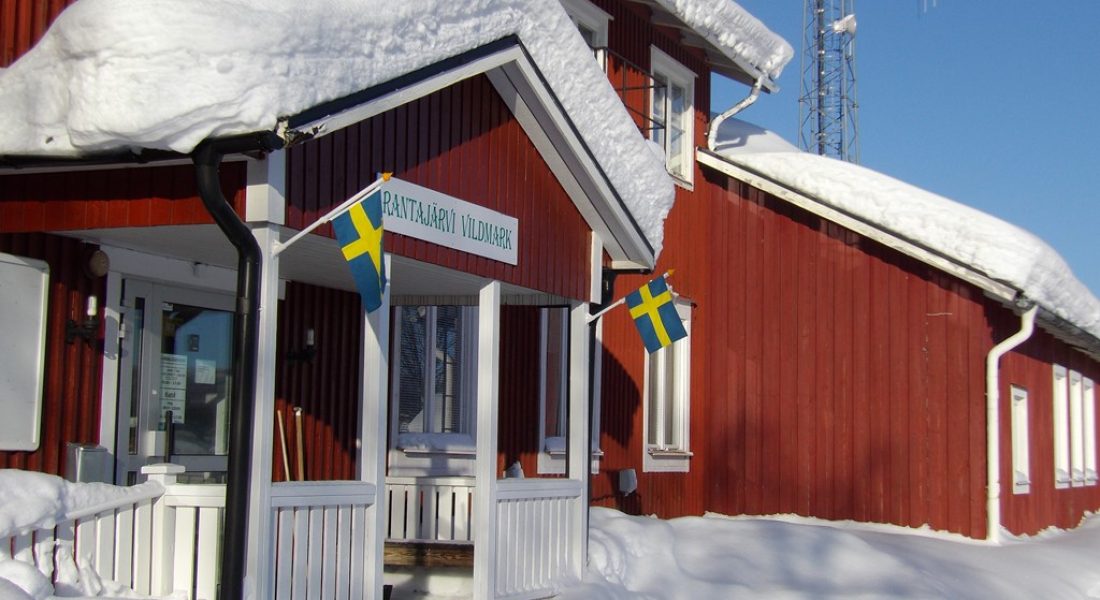 The meeting facility and dining room at Rantajärvi Vildmark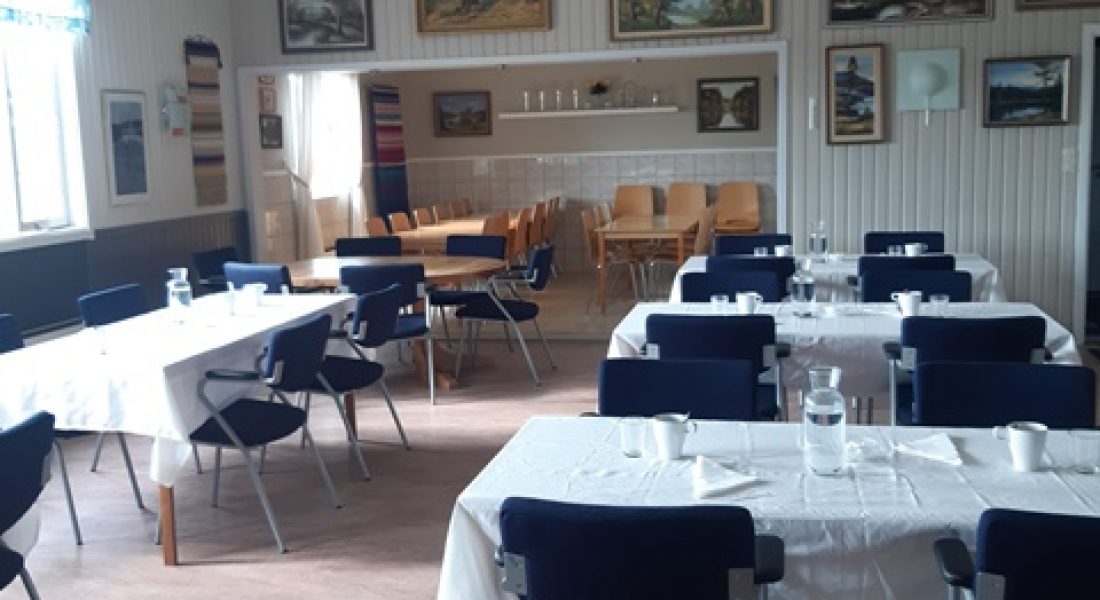 Dining room for the conference guests
The Naarajärvi wilderness camp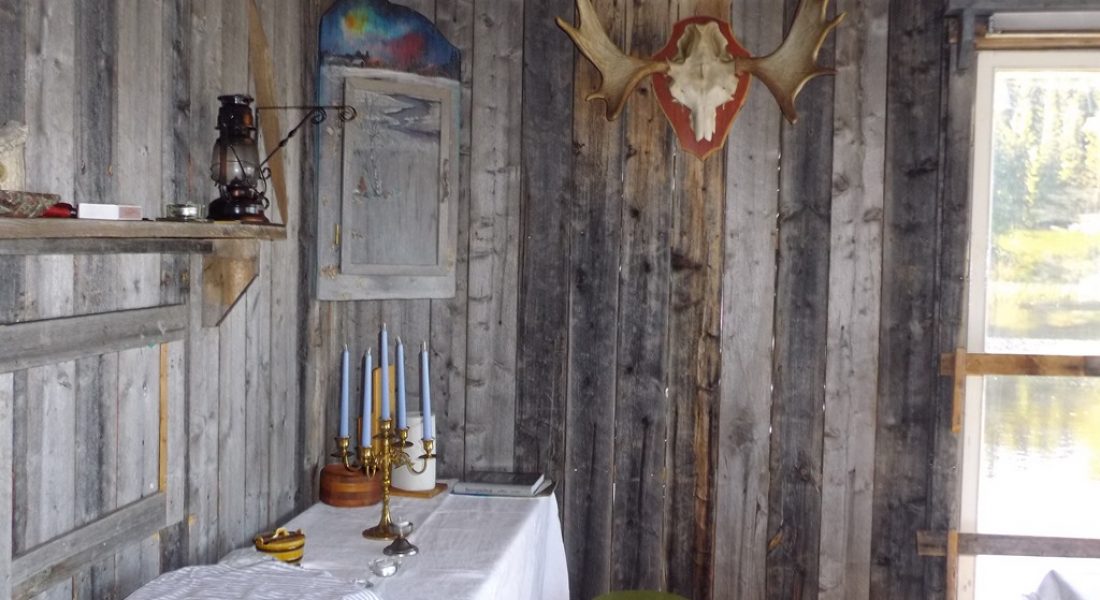 The Naarajärvi meeting cabin.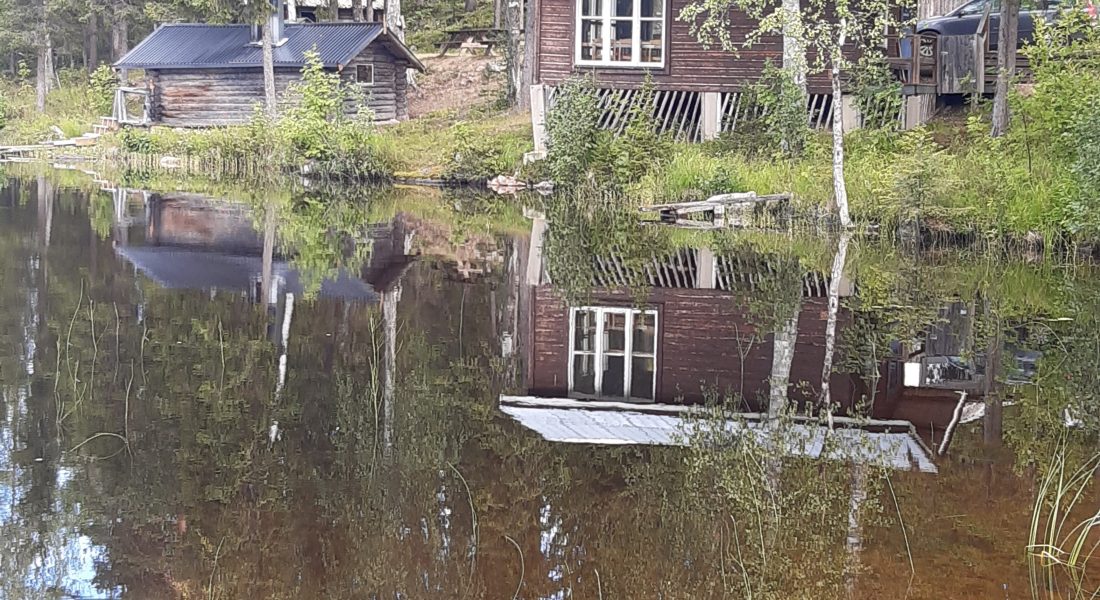 The Naarajärvi wilderness camp meeting cabin with 16 seats
At Rantajärvi Wilderness you can book a conference for one or several days. We have excellent mobile coverage with free wi-fi in the meetings area and all the nearby cabins. All situated in a peaceful oasis in the heart of Torne River Valley.
Meetings facilities and the dining area
There are several meetings facilities, on the entrance level with 40 seats, fully equipped with all meeting amenities and a projector and three smaller rooms for groups on the upper and lower planes.
Our experienced chefs will cater to all your needs and the dining room has alcohol privileges. Our nearby cabins can cater up to 30 guests. Please note that all meals have to be prebooked.
Meetings in the middle of the wilderness
Your meeting or conference can also take place in the Naarajärvi wilderness camp about 6 kilometers from the village. There's a cabin with 16 seats by the lake shore in the midst of the wilderness with a whiteboard, a camping gas stove and a fireplace. There's no electricity but the kerosene lanterns make up for a pretty amazing and cosy atmosphere. If you wish to stay the night, there are two timbered cabins right by, with 4 beds in each cabin.
In the village, there is a BBQ hut and a wood-fired sauna both in the centre of the village as well as at the Naarajärvi wilderness camp.
The dining area seats up to 80 people and the kitchen is eager to accommodate any food requests, within their limits, for small and large groups of guest such as family gatherings and festivities