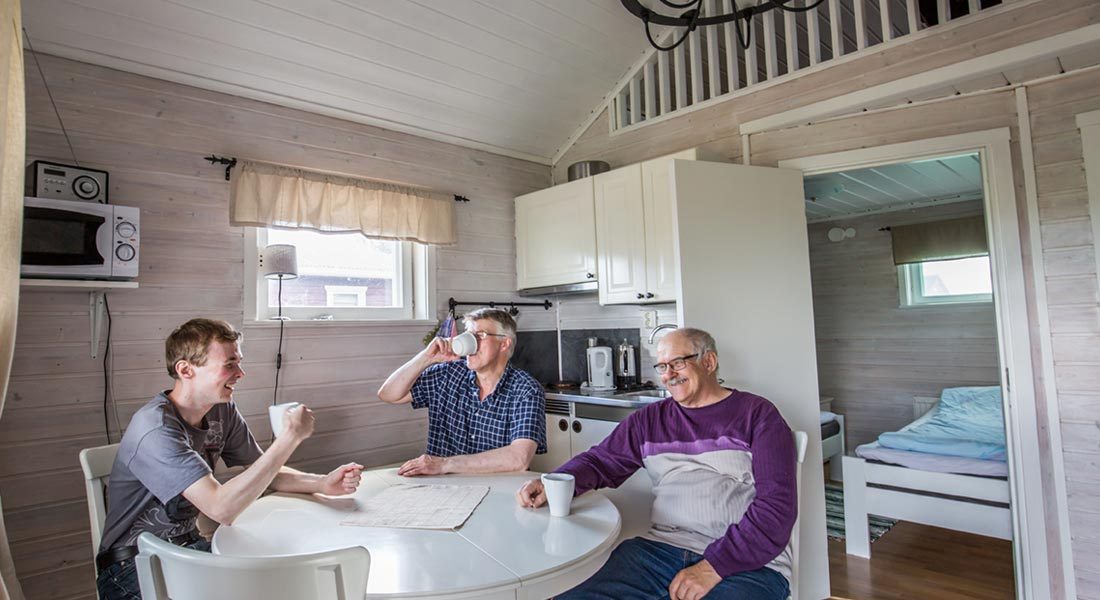 4 bed cabin Baloo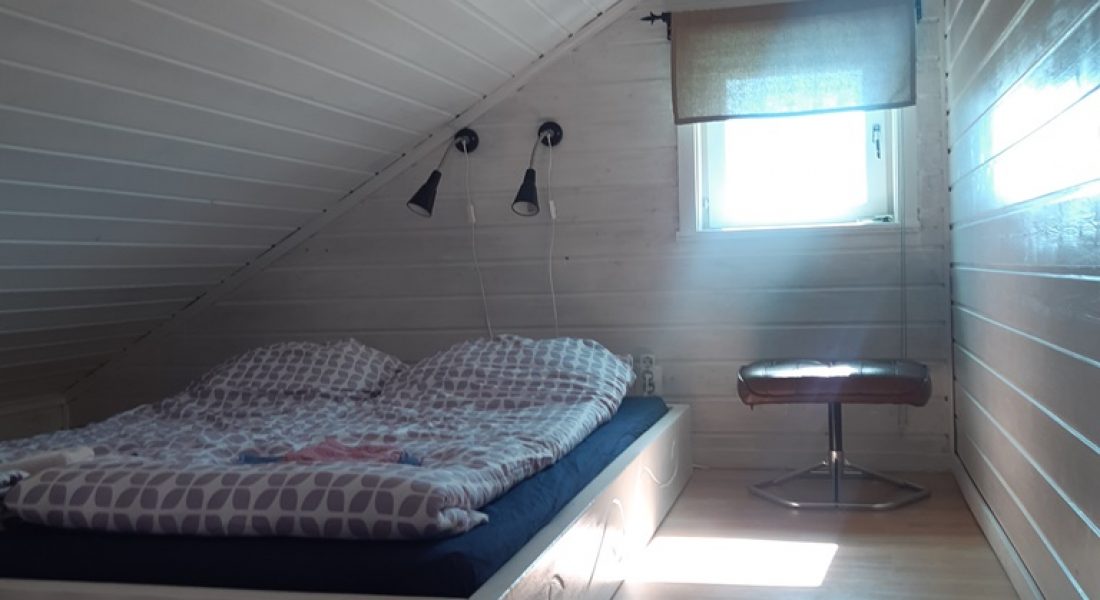 Cabin Baloo, loft bedroom
Rolf cabin 2 bathroom with 4 showers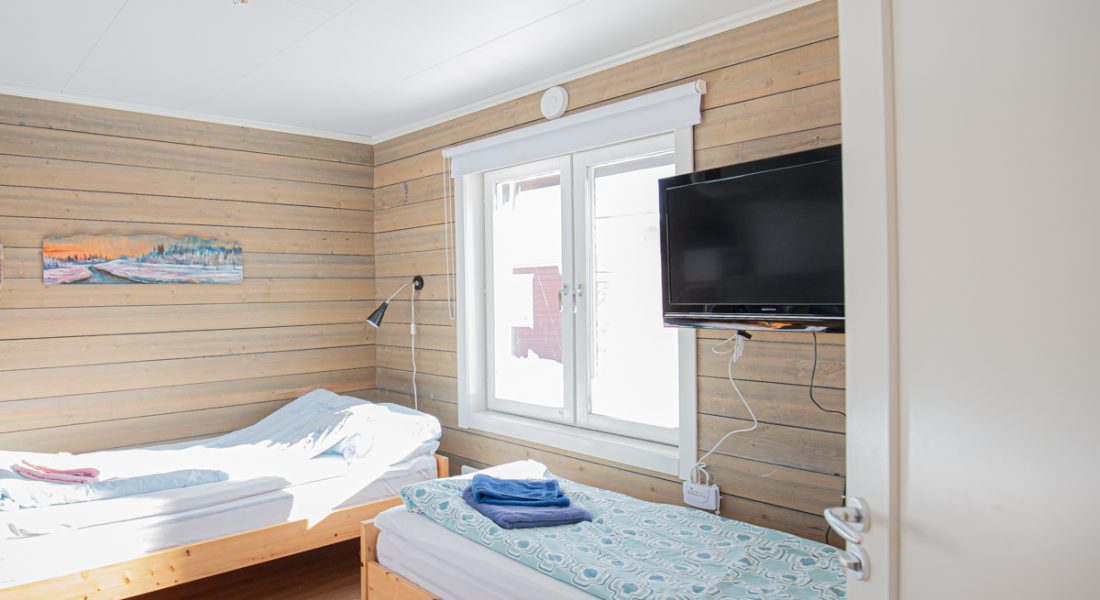 2 bed cabin Älgen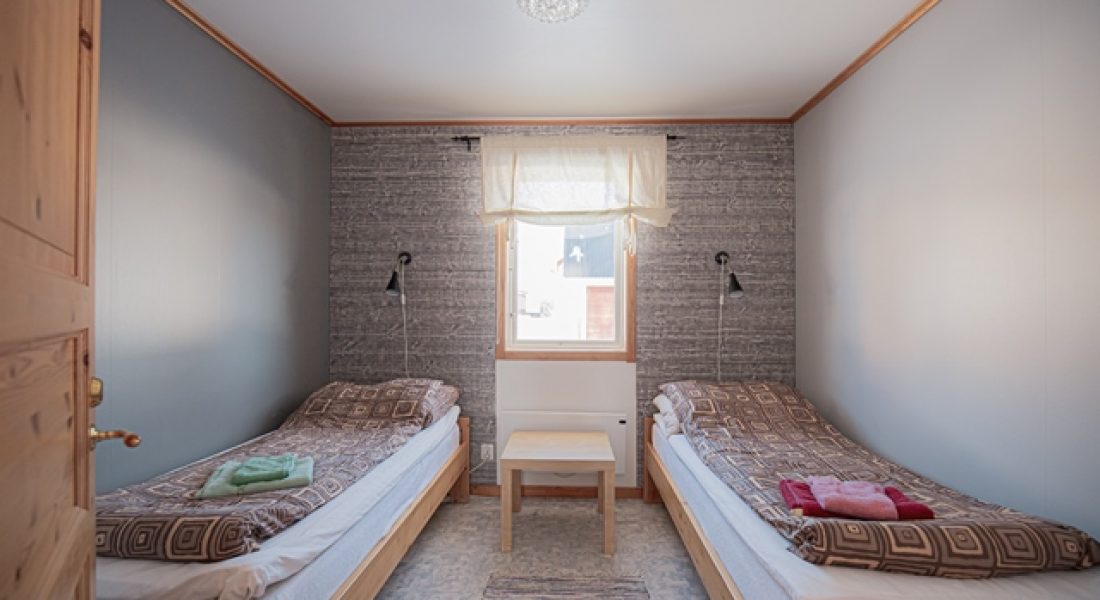 Rolf cabin with 8 bedrooms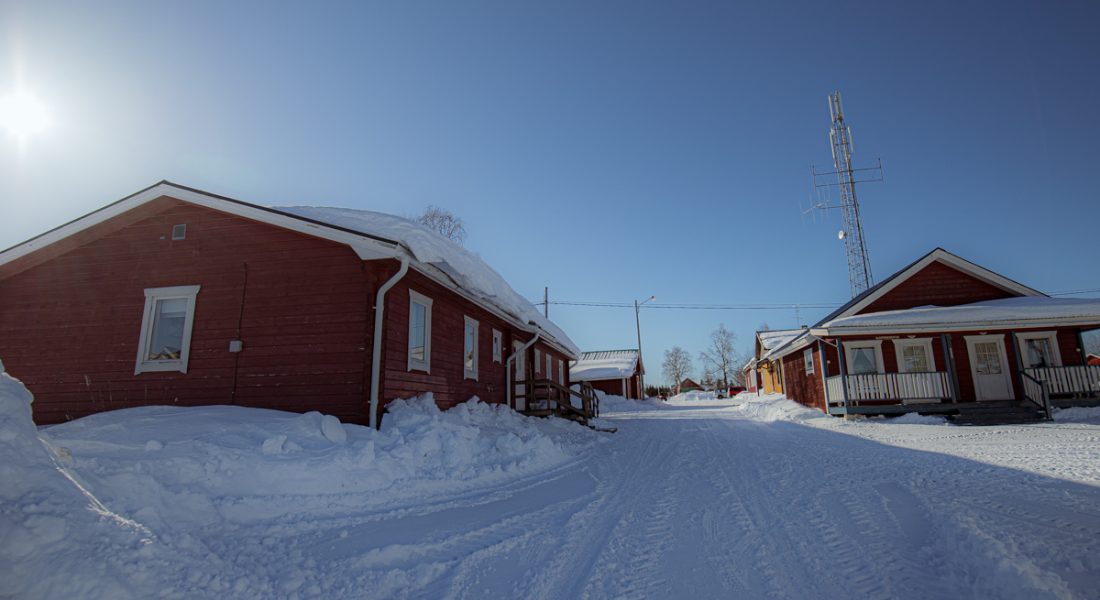 Photo: Linnea Isaksson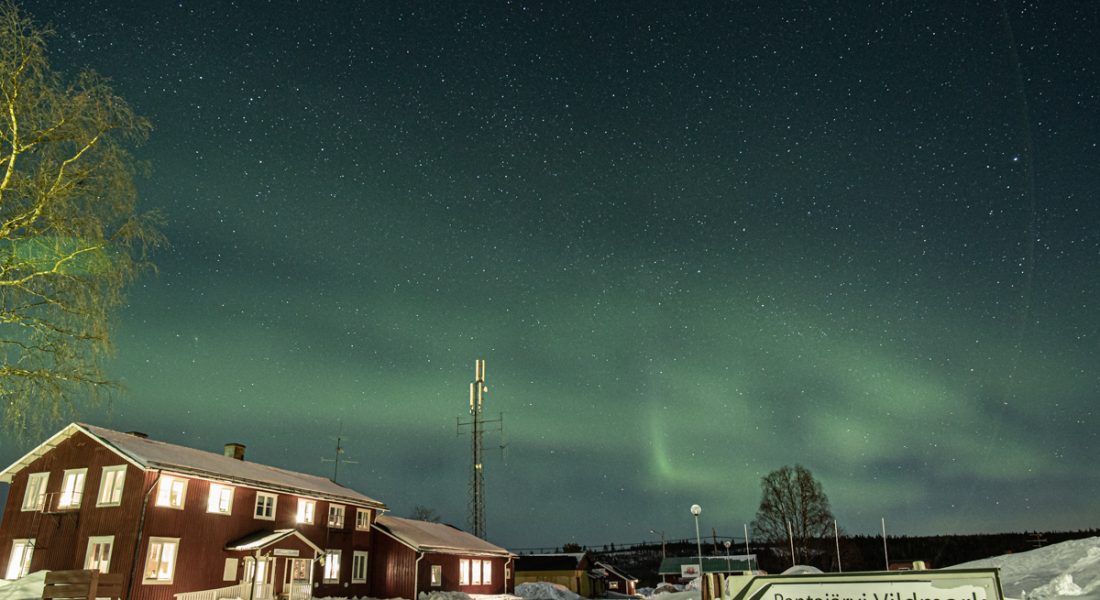 Northern lights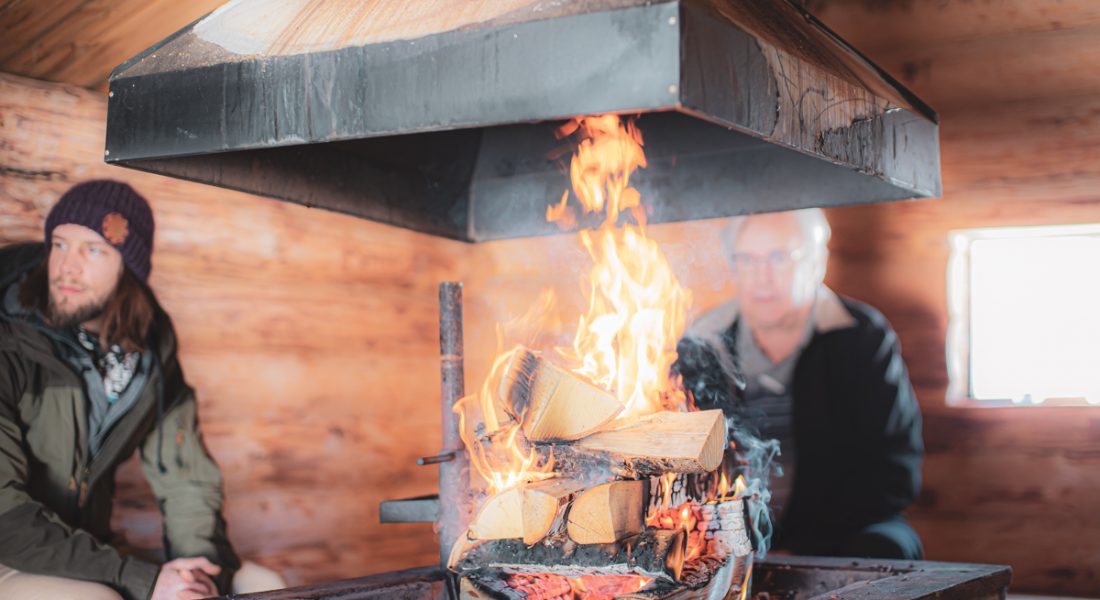 Photo: Linnea Isaksson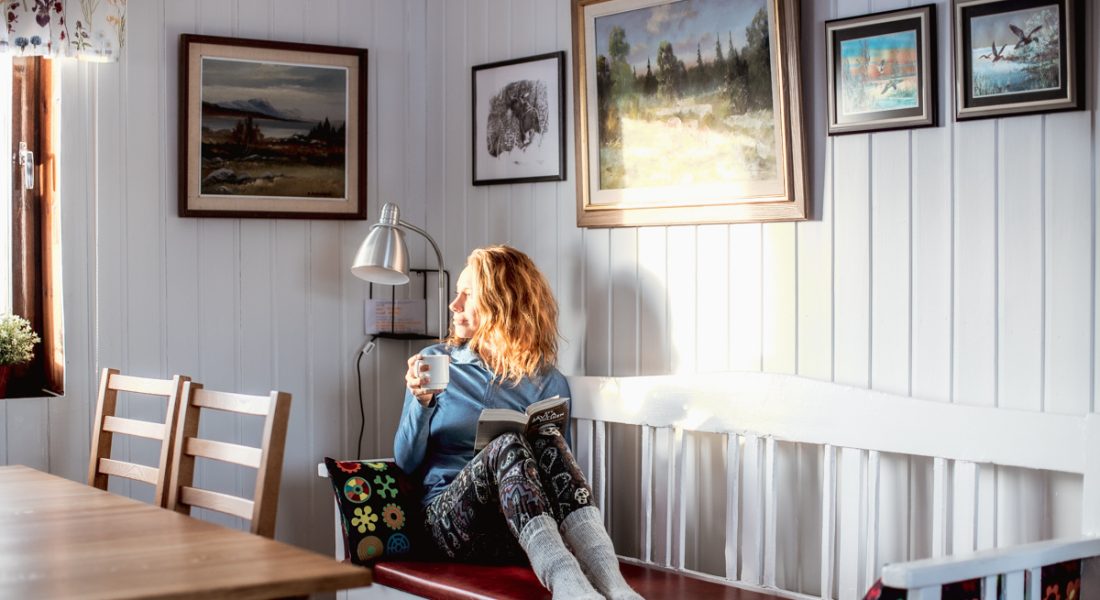 4 bed cabin Vuoti 80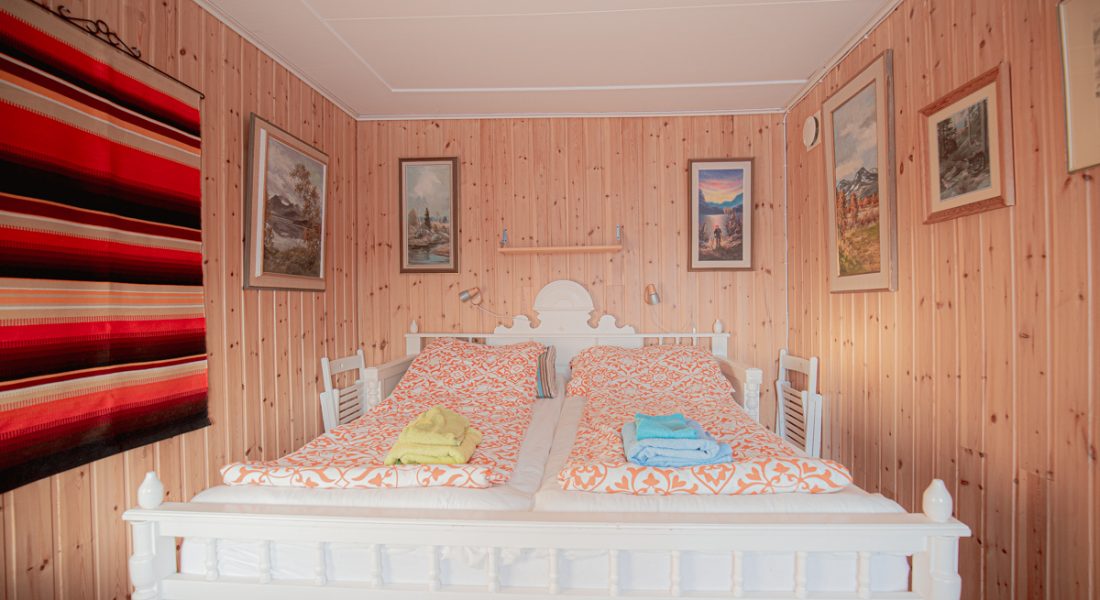 Photo: Linnea Isaksson
In the middle of the village Rantajärvi there are 5 cabins with a total of 30 beds with stylish furnishings. Cabins with electric heating and built in wood and located in safe environment.
All cabins are equipped with toilet and shower, kitchen and accessories for cooking, double refrigerator, microwave oven, electric kettle, coffee maker, thermos, toaster, radio, TV, hair dryer, free wifi. On arrival the beds are made ready and there will be two towels available per person.
Included in the stay is access to the electrically heated sauna. The kitchen with dining room seats up to 80 guests and dining room has advance booking for food service and breakfast.
5 parkingplaces for caravan and motorhome with electricity included. There is a service house with electric sauna, shower and 3 toilets.
2-bed cabin Älgen
Cabin Älgen has 16 sqm of living space with 2 beds size 80×200 cm. Dining table in the kitchen with 2 seats and utensils for 4 people. 2 refrigerators with freezer compartment.
4-bed cabin Baloo
Both cabins has 32 sqm of living space with 2 beds size 80×200 cm in the lower bedroom and double bed size 160×200 cm in the upper bedroom. 2 refrigerators and 1 have a freezer compartment in both cabins.
4-bed cabin Vuoti 80
Cabin Vuoti 80 has 56 sqm of living space with a double bed size 160×200 cm and 1 bed size 120×200 cm in the bedroom. Living room with a bed sofa size 70×170 cm. Dining table with 4 seats and utensils for 6 people and refrigerator with freezer.
16-bed Rolf cabin
Rolf cabin has 145 sqm of living space with 16 beds in 8 bedrooms with 2 beds size 80×200 cm in each room. Family room with a couch, armchairs and a dining table with 6 seats and utensils for 16 people. 2 well-equipped kitchen, 4 refrigerators of which 2 refrigerators with a freezer compartment, 2 shower rooms with 4 showers, 2 toilets and free wifi. Shower rooms and toilets have door locks. All bedrooms have their own door key and key to the front door.
Book and enjoy nice cabins