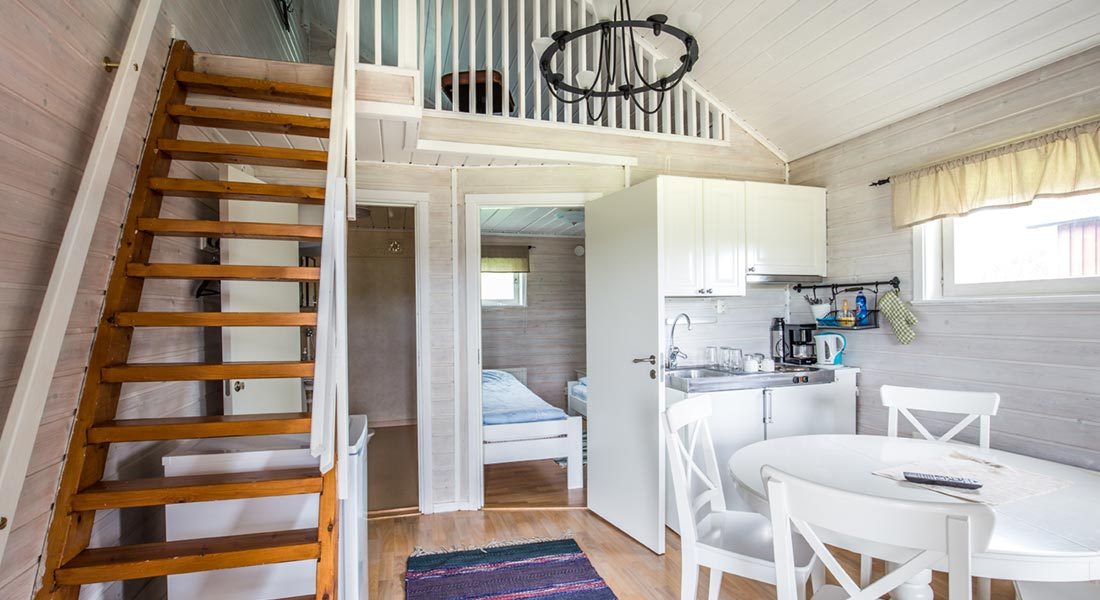 4 bed cabin Järven.Photo: Linnea Isaksson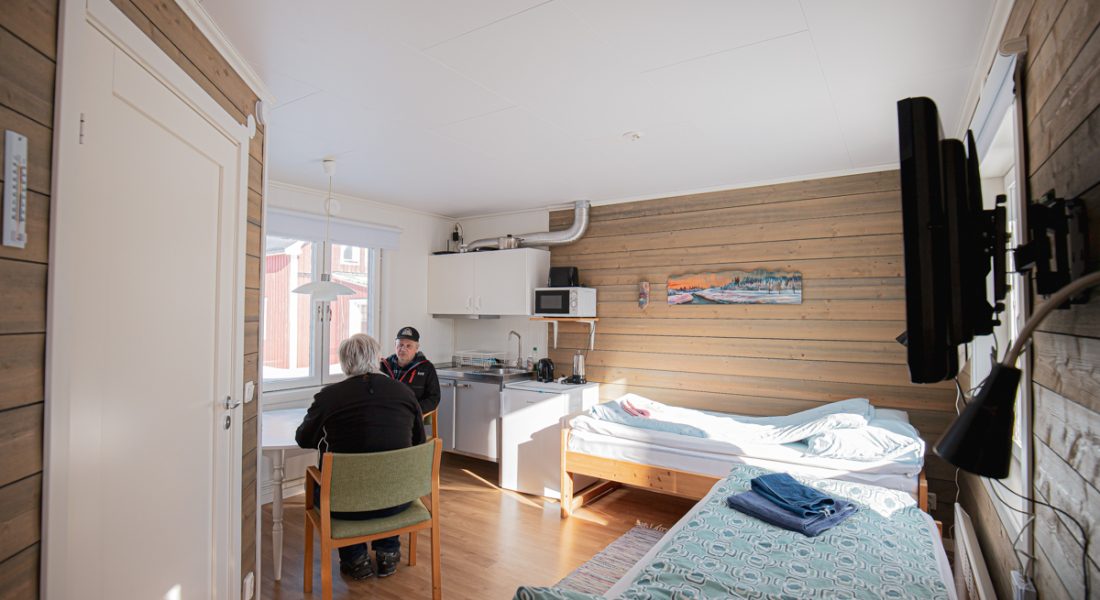 2 bed cabin Älgen
Rolfcabin.8 bedroom.2 beds per room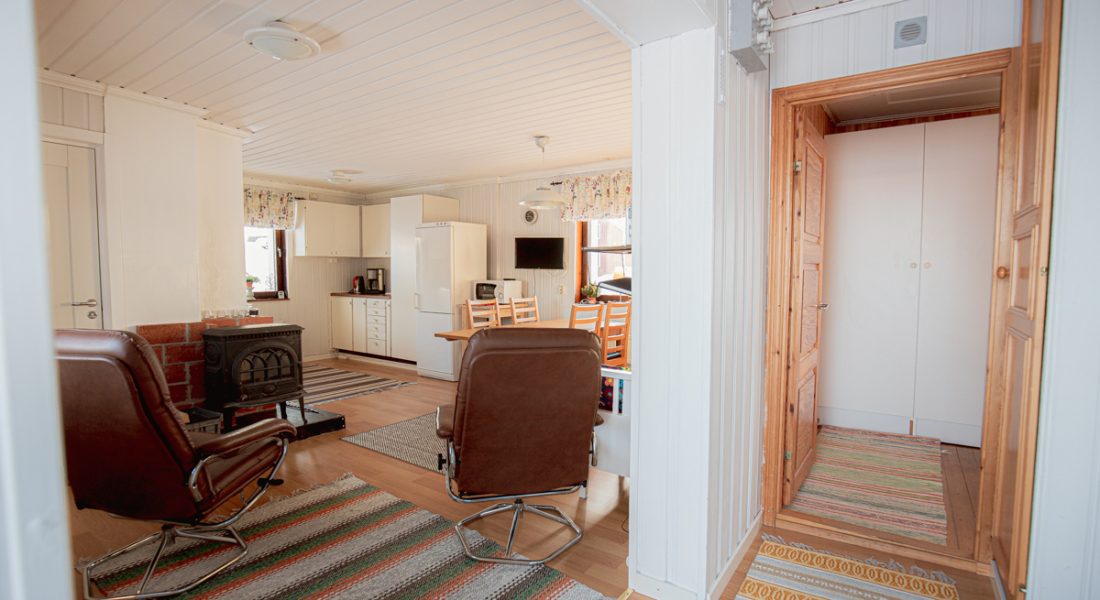 4 bed cabin Vuoti 80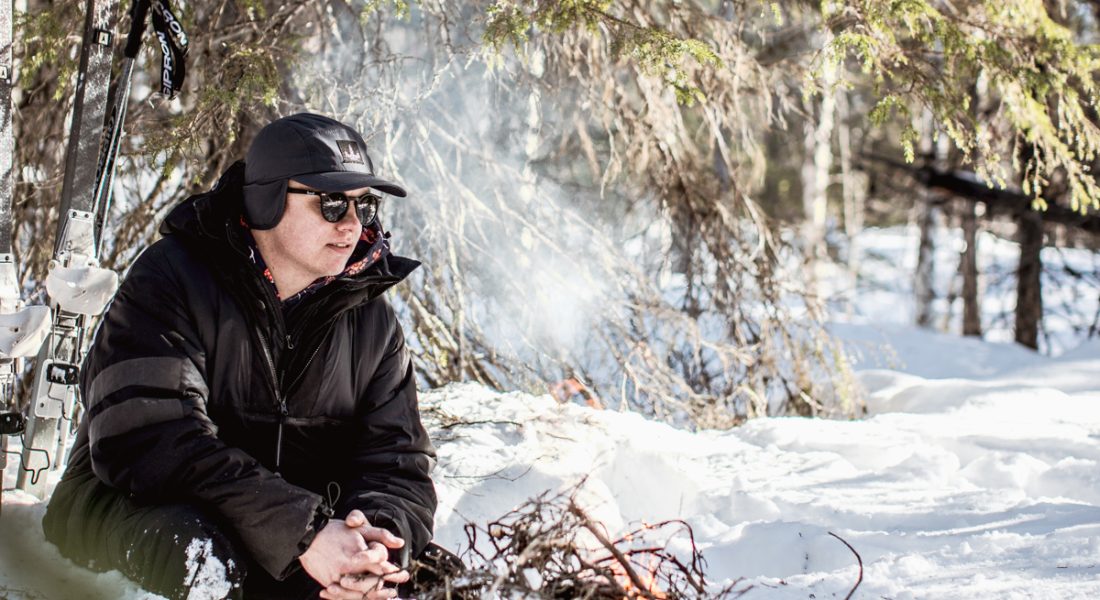 Outdoor adventure
Rantajärvi Vildmark with close-to-nature living to a large lake, the place is idyllic for everyone who wishes to relax and enjoy their own time
Cabins in Rantajärvi Vildmark
5 cabins for one person, families and groups. The cabins have a nice interior and all with free wifi. Breakfast can be pre-booked to the cabin or to the dining room. Summertime, you can take a cooling swim in the lake. The cabins are surrounded by soft lawns.
Wildernesscamp nearby Naarajärvi lake
6 kilometres in the west is located Naarajärvi wildernesscamp with 2 timbered cabins, situated by the lake and fireplace for heating. Wooden fired timbered sauna with a wooden jetty for cooling bath in the lake. You can cook over an open fire in the barbecue hut and has access to a nature outdoor toilet.
Aktivities We offer a large number of activities all year round. Here you can rent canoes, rowing boats, fishing equipment such as spinner, fishing rod, angling bait, ice fishing rod, reindeer hide for ice fishing, fish cage and snowshoes. Please contact us for advance booking.
In the yard there are 5 caravan sites with electricity and access to electric sauna, toilets and shower.
Guets have access to the Norberg room with pool table, TV and comfortable sofas for well-being. We have some bicycles,cross-country skis and kickstands that our guests can borrow for free.
Please contact us by e-mail or phone for more information and booking.
In winter, we work with local companies with reindeer and sled dogs and offer 2-7 people per group, cabin accommodation combined with husky tours and visit to the reindeer farm.
We have a round-the-clock service telephone for guests, phone +46(0)927 23000 for high security.
Information regarding Covid-19
We follow the Swedish Public Health Agency all recommendations and guidelines. We have extended routines for cleaning all surfaces with disinfectant. All people follow distance from each other and uses disinfectant alcohol to hands.
Our highest priority is the safety of guests and our staff. Free cancellation up to 30 days prior to arrival,by writing e-mail. Guest who cancels 29-1 days before arrival, no refund.
We hope that the new vaccines that the Authorities around world, can remove the coronavirus and that travel can take place again in a safe way. In the meantime, take care of you and stay safe.
Welcome to the Arctic Light !