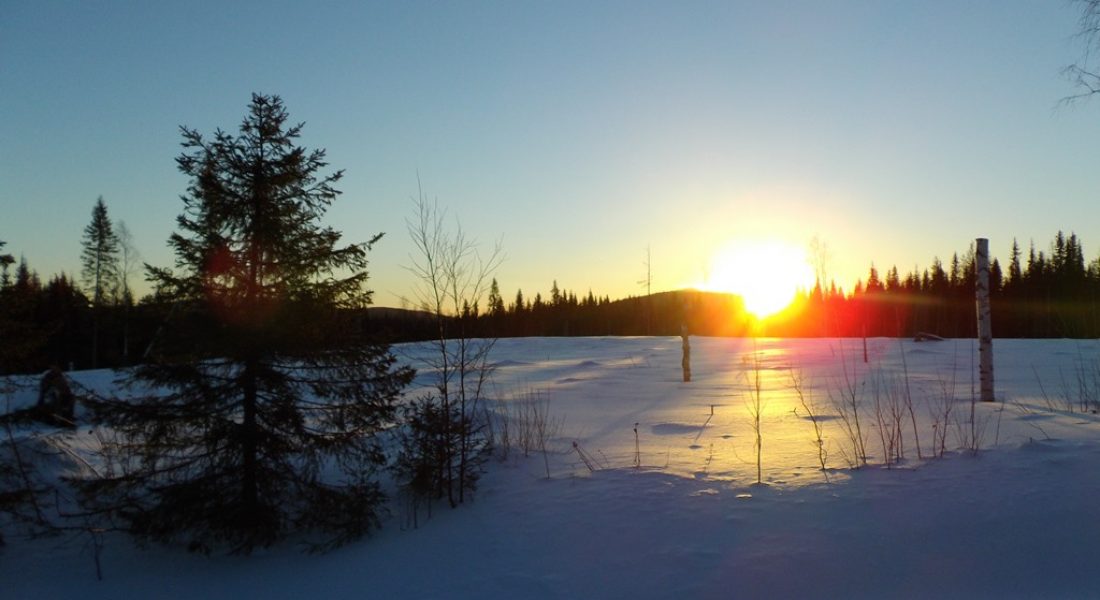 The camp has been operated by the local villagers and the village association since 1980 until 1993 when it was transformed into a village-owned limited company. In 2018, on Midsummer's Eve, there will be a 25-year celebration with local food and music by a local troubadour. We endorse a sustainable way of living and the local economy by supporting small, local businesses.
Rantajärvi Wilderness offers cabin stays with up to 30 beds in total, conference facilities for up to 40 guests. Accommodation and activities to singles, couples, families and larger groups. The chefs in the kitchen are experienced and the restaurant has a permit to sell alcohol. All meals require a pre-booking. A vast array of nature-based group activities, hunting, fishing and a guide service with vast local knowledge.
Cultural evenings on official holidays with troubadour music, food and drink. A large grass plot perfectly suited for summer and winter activities. 80 metres from the cabins there is a small beach for swimming during summer. By lake Rantajärvi there is a wood-fired sauna and BBQ hut.
There are several hiking trails in the surrounding forests, both easy and more demanding. Summer and winter fishing in nearby lakes and creeks. Nature with plenty of wild berries such as cloudberries, blueberries, lingonberries, as well as mushrooms.
The cabins are built with high quality, locally refined wood material. The conference building with its local characteristics was hand-built in 1932. The facilities are equipped with everything you might need for a meeting of today, including wi-fi.
We cooperate with the local landowners to be able to offer you a full-service hunting experience of moose, hare, fox, forest birds, with or without a local hunting guide. Visiting hunters will have access to 6900 hectares of forest grounds for independent hunting of small game and birds.
Naarajärvi wilderness camp 6 kilometres west has two timbered cabins with 4 beds in each, a timbered lake sauna, BBQ hut and a dining area in a separate cabin with gas stove and cooking ware. Kerosene lanterns are used during autumn and winter. The lake has inland lake fish as well as implanted fish for exciting, year-round sports fishing.
Here you can experience the Midnight sun during summer and real winters with a chance of catching the northern lights.
Our basic principles are honesty, sincerity and to give the best possible service to our guests.