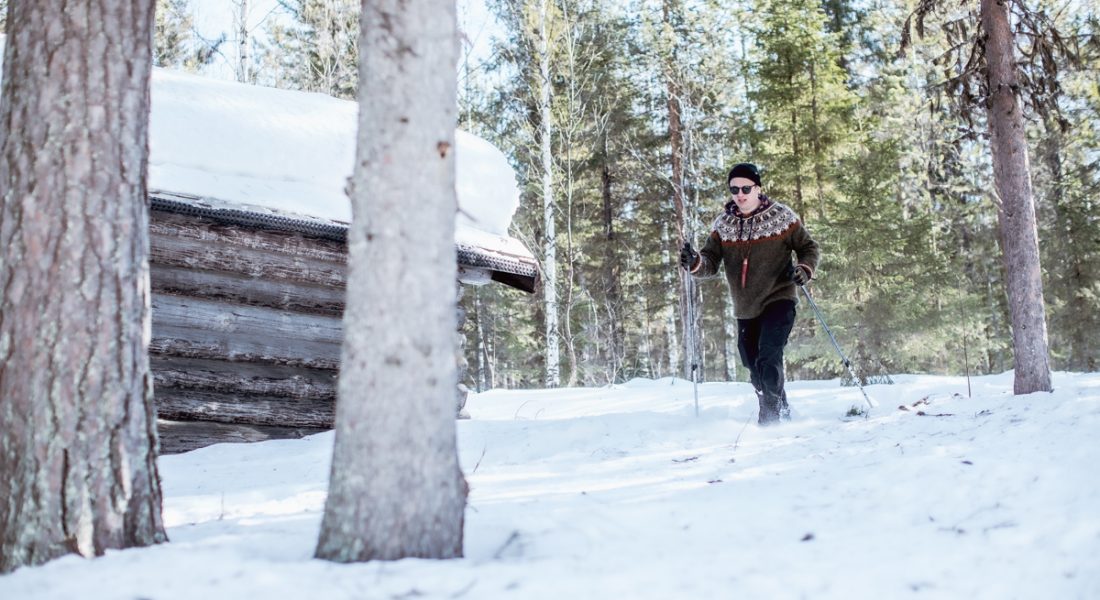 Snowshoe hiking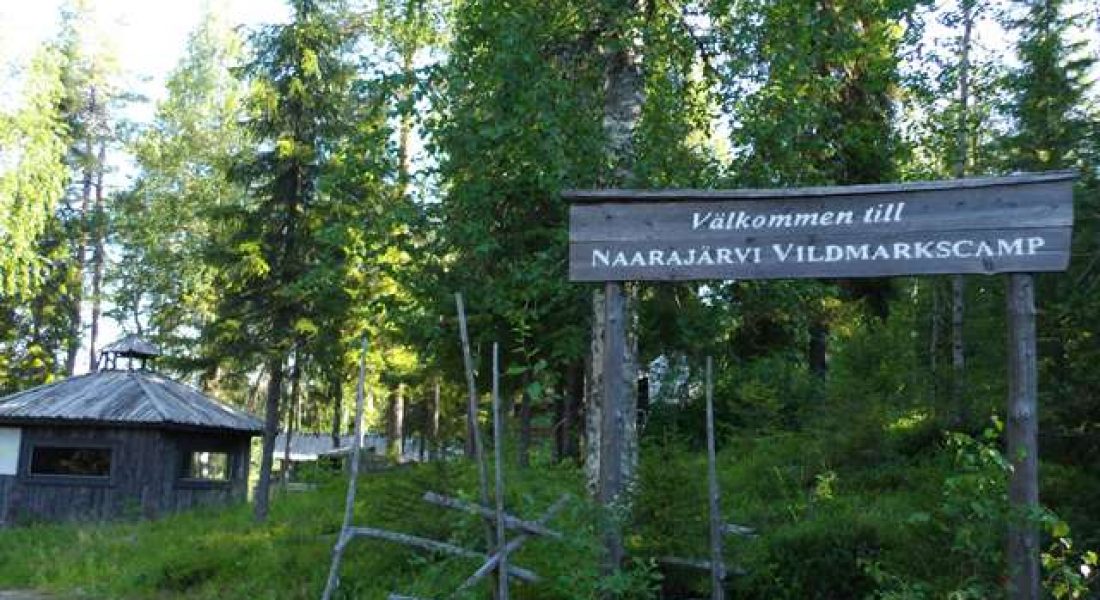 Welcome to Naarajärvi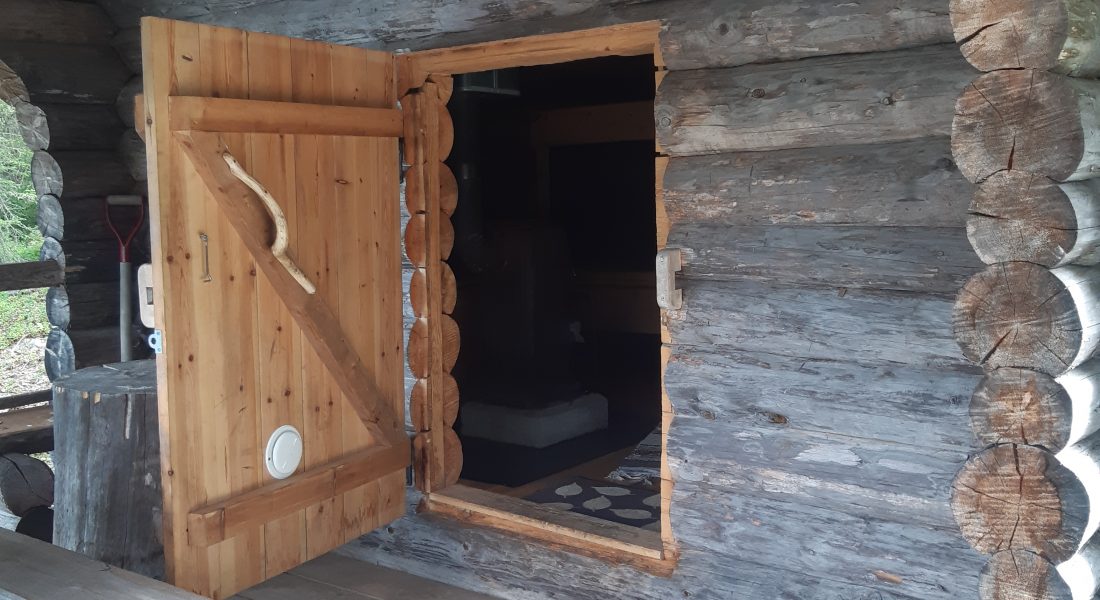 4 bed log-timbered cabin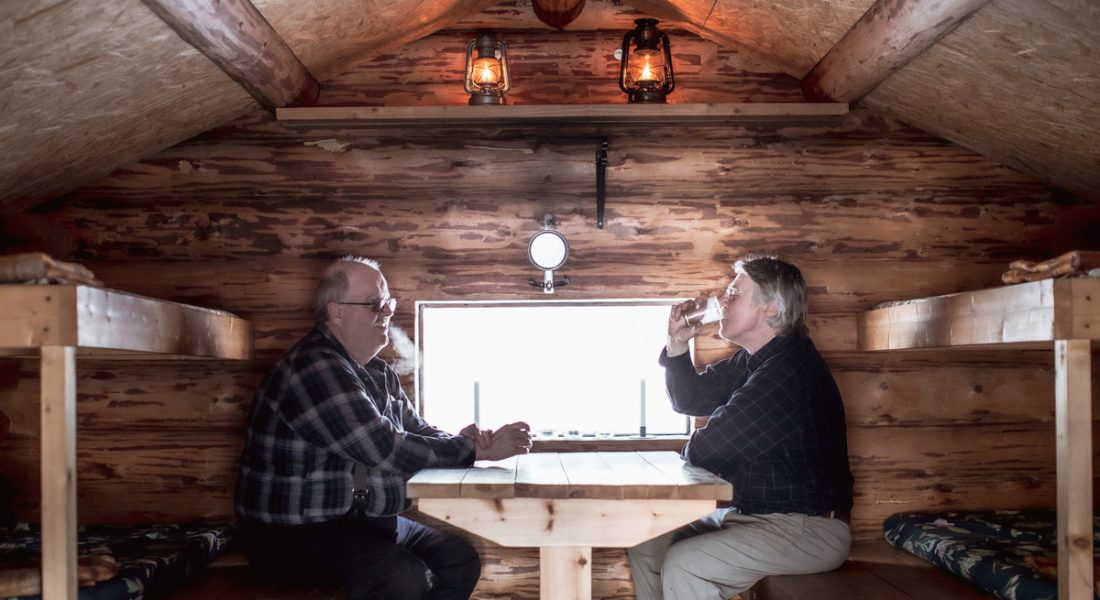 Photo: Linnea Isaksson
Photo: Linnea Isaksson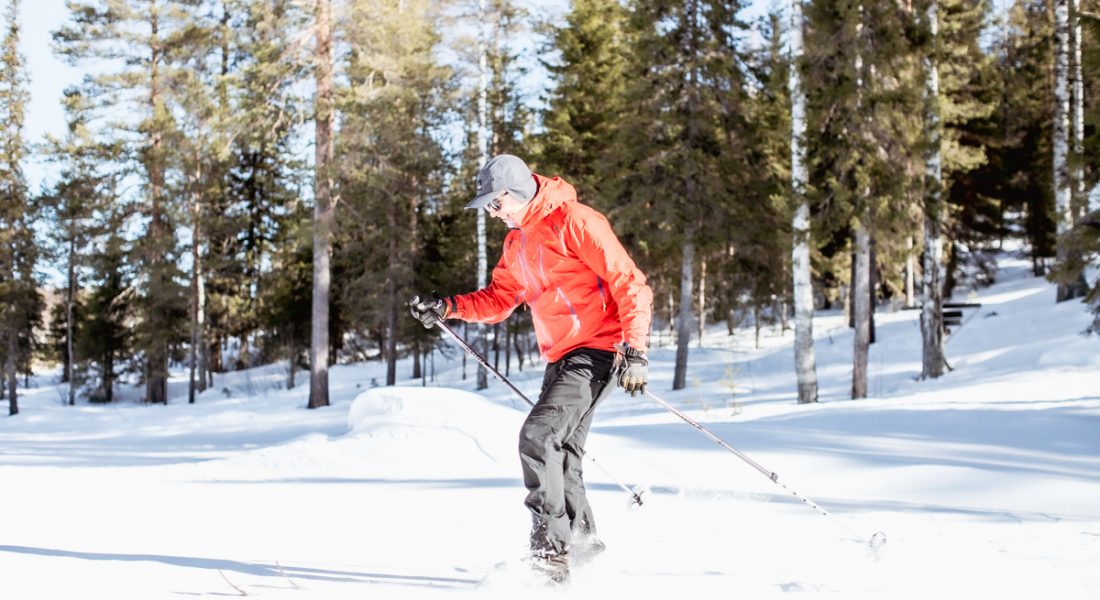 Cross country skiing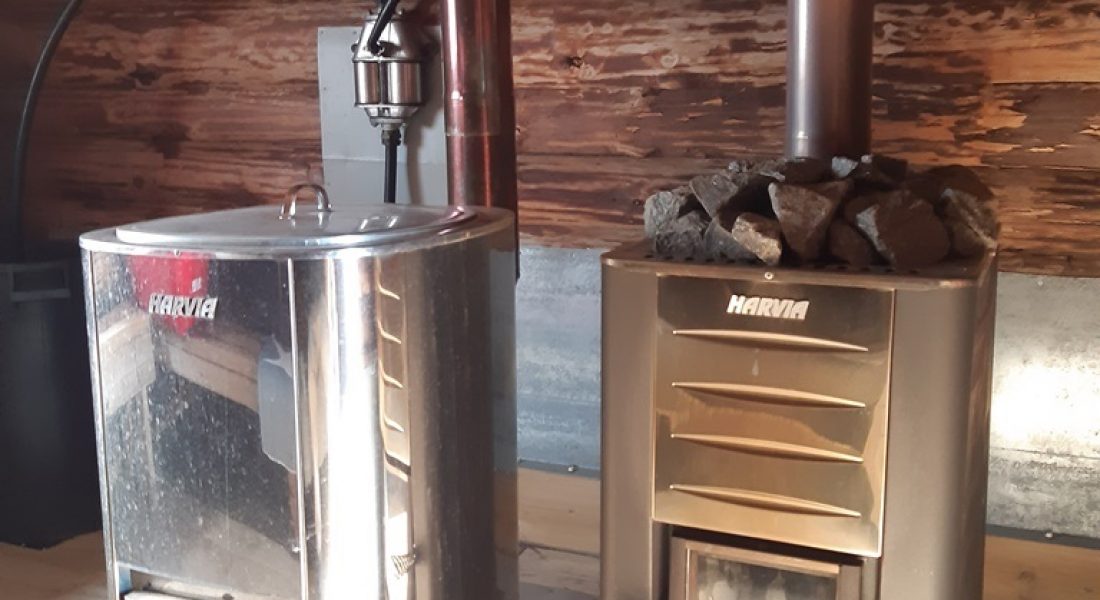 Sauna bath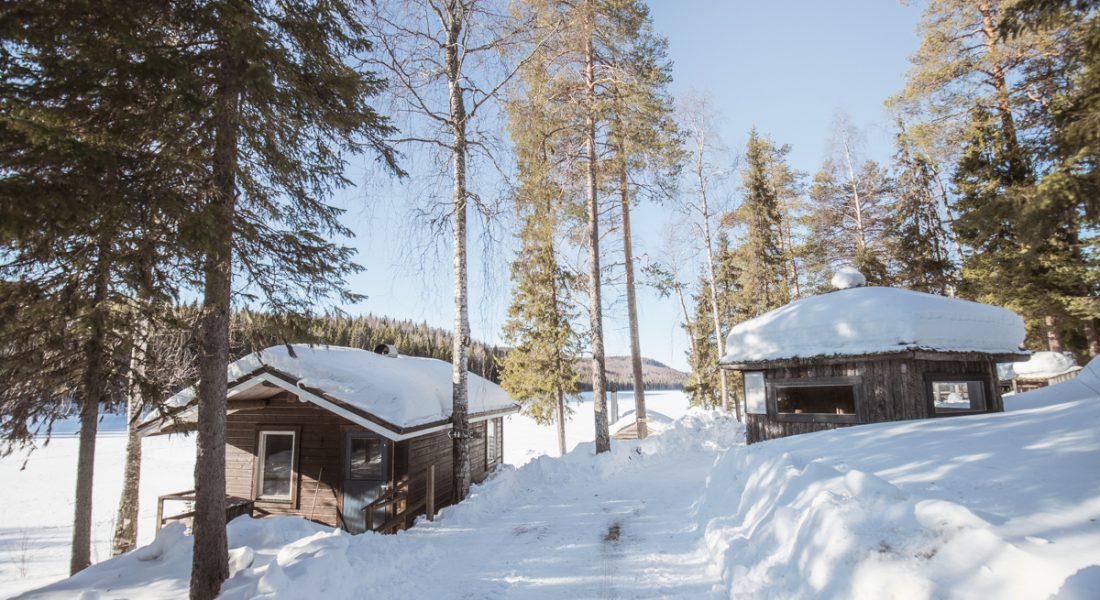 Photo: Linnea Isaksson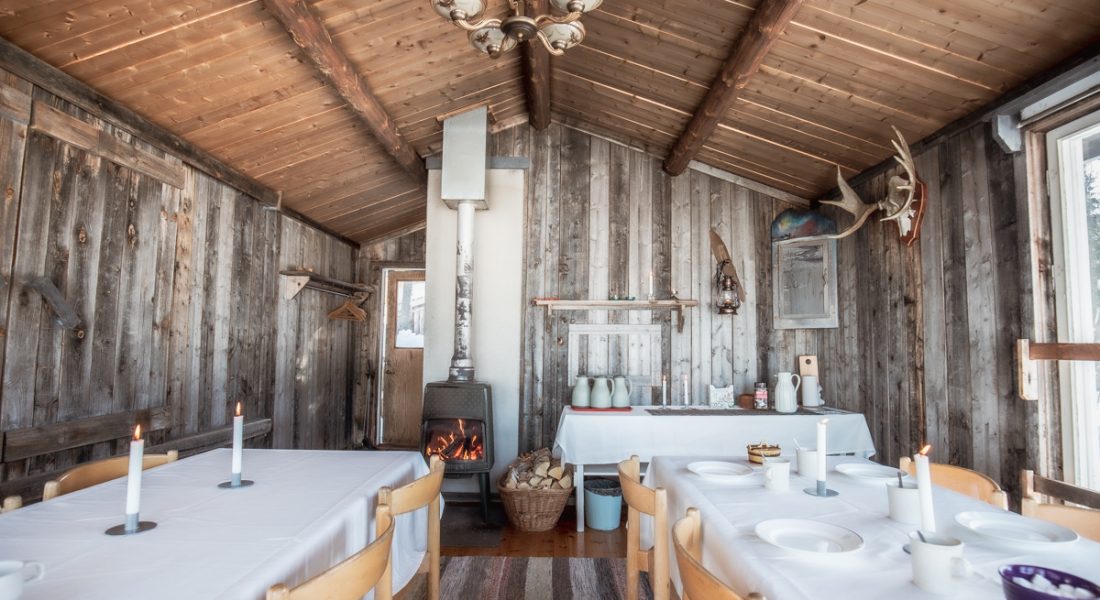 Naarajärvi dining room
Naarajärvi wildernesscamp
Experience your dream, relax and enjoy. Meet silence and adventure in balance with nature
You will find a genuine place, located at the Arctic Circle in the middle of the wilderness and with no electricity. You can drive by car or hike along the 6,2 km Naarajärvi trail from the village Rantajärvi. Visit are suitable from the age of 6 with adults.
The camp has 2 log-timbered cabins with each 4-beds and a fireplace in each cabin. There is a barbecue hut in the middle of the camp with an open fire and a cast iron griddle for cooking. The log-timbered sauna is equipped with a fireplace and a water boiler. The wooden jetty by the lake for a refreshing swimming after a hot sauna.
The camp is lit up by kerosene lamps during autumn and winter. During summer, there's the 24-hour daylight also known as the Midnight sun and in winter opportunity to see the Northern Lights.
The cabin with the diningroom next to lake with 16 seats has 2 portable gas stoves, a set of cutlery and all you need in order to prepare meals.
A rowboat with an anchor and 4 lifevests is available for rental.
The lake Naarajärvi is excellent for recreational fishing with inland lake fish. Nearby there are hiking trails and in August to September the forests are full of berries and mushrooms.
The forest area is excellent hunting area for both big and small game.
Here you can enjoy and get a memory of a life